FLARE – The MOUSTACHE

Transfer kinetic energy into height – get your hands on a new dimension

Show more
The MOUSTACHE
Born to create a new world of flying – now called FLARING. We are proud to present you a true gamechanger that will add a third dimension to your flying skills. The super stable reflex profile construction used in kites allows you to keep your kinetic energy and release it whenever you want.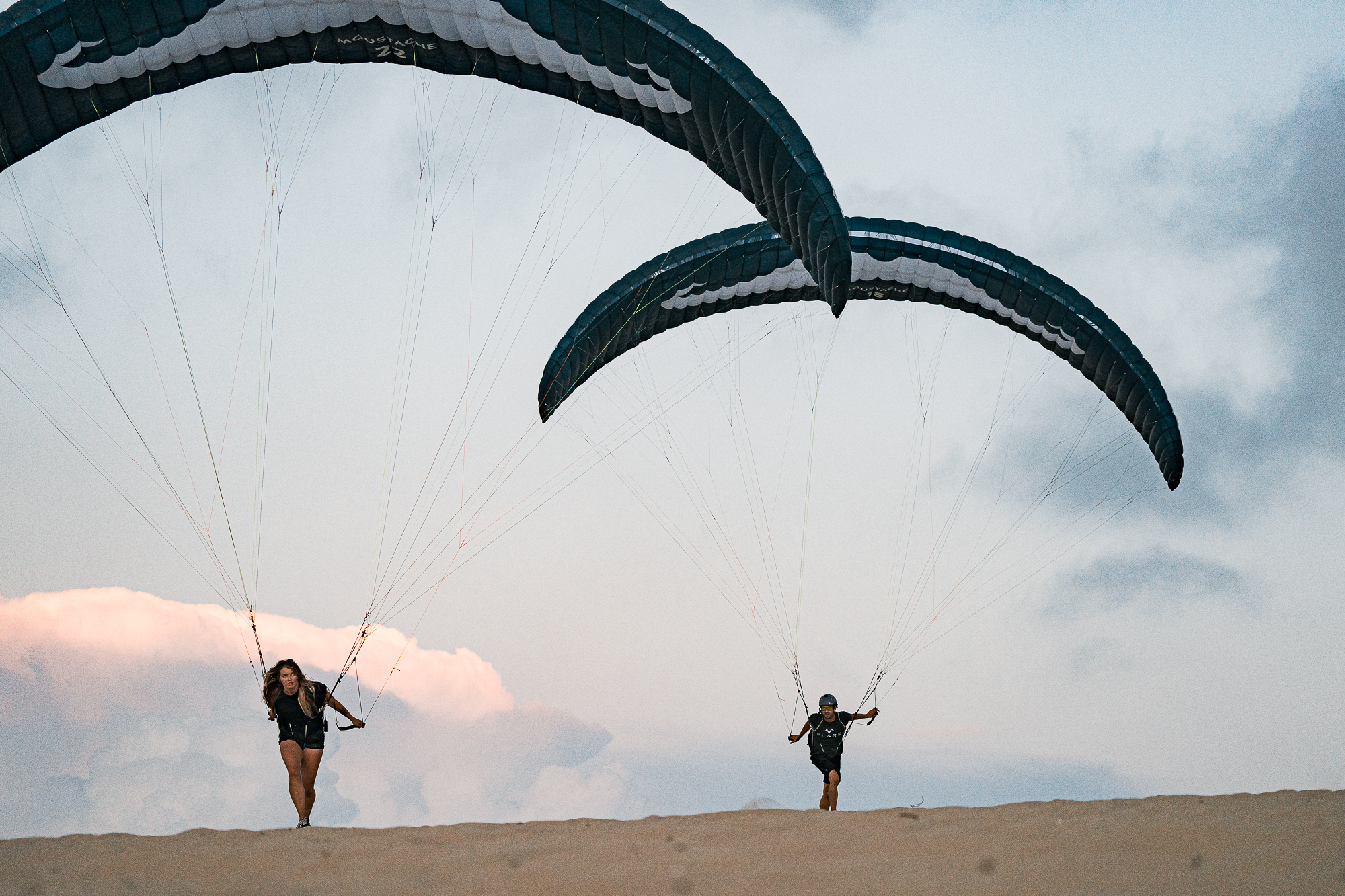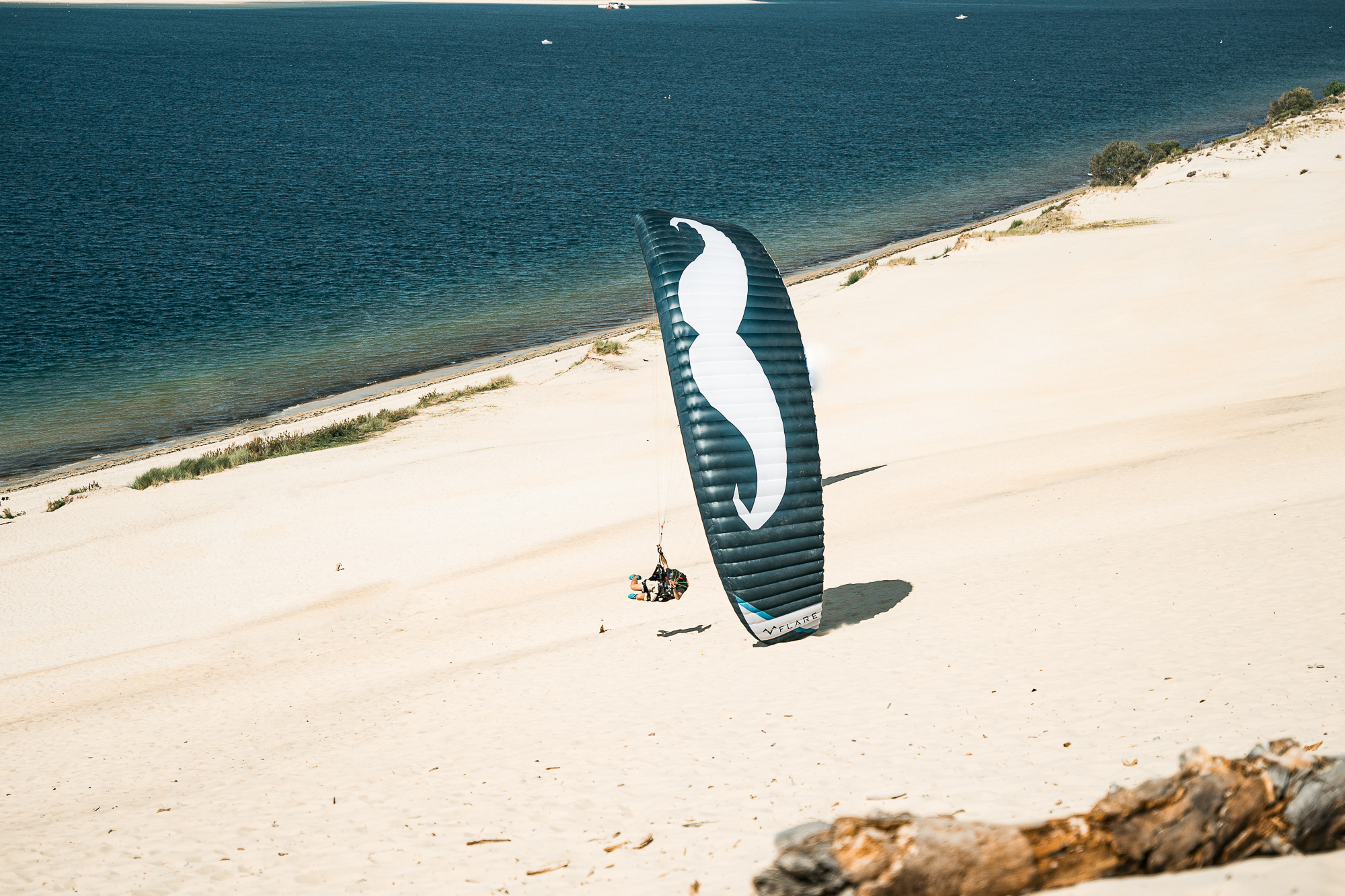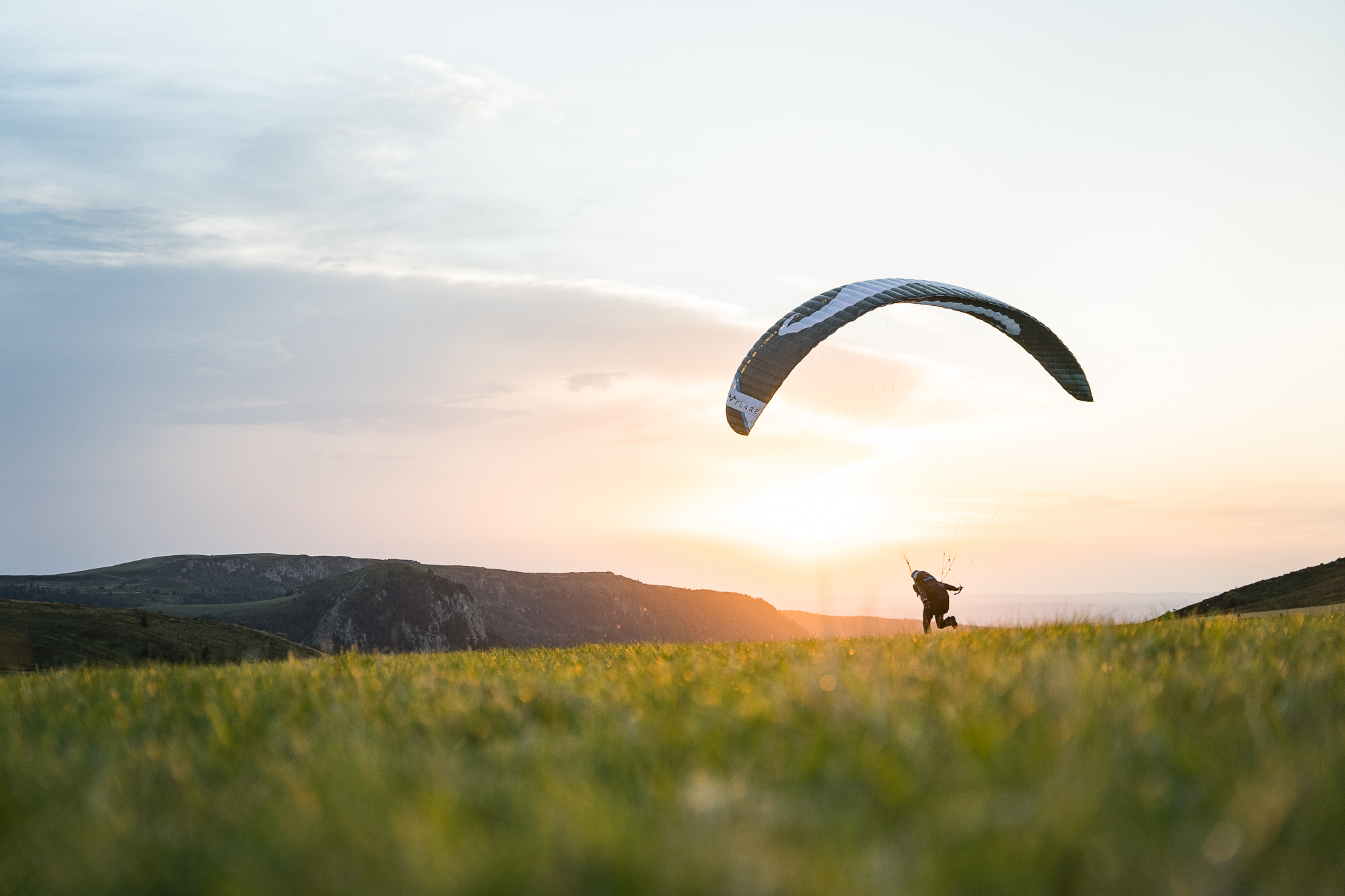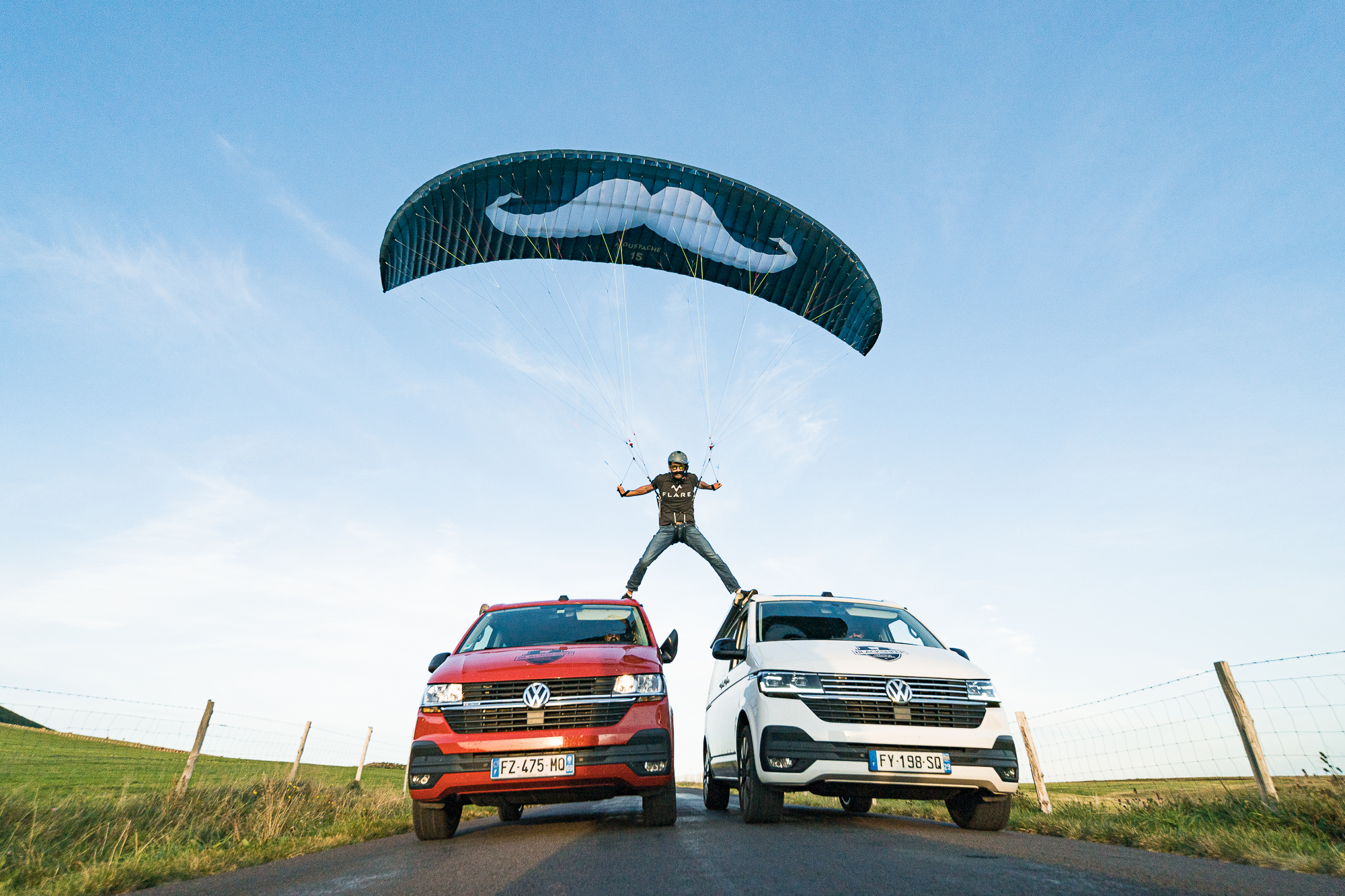 The MOUSTACHE
This might be a fu#*!ng revolution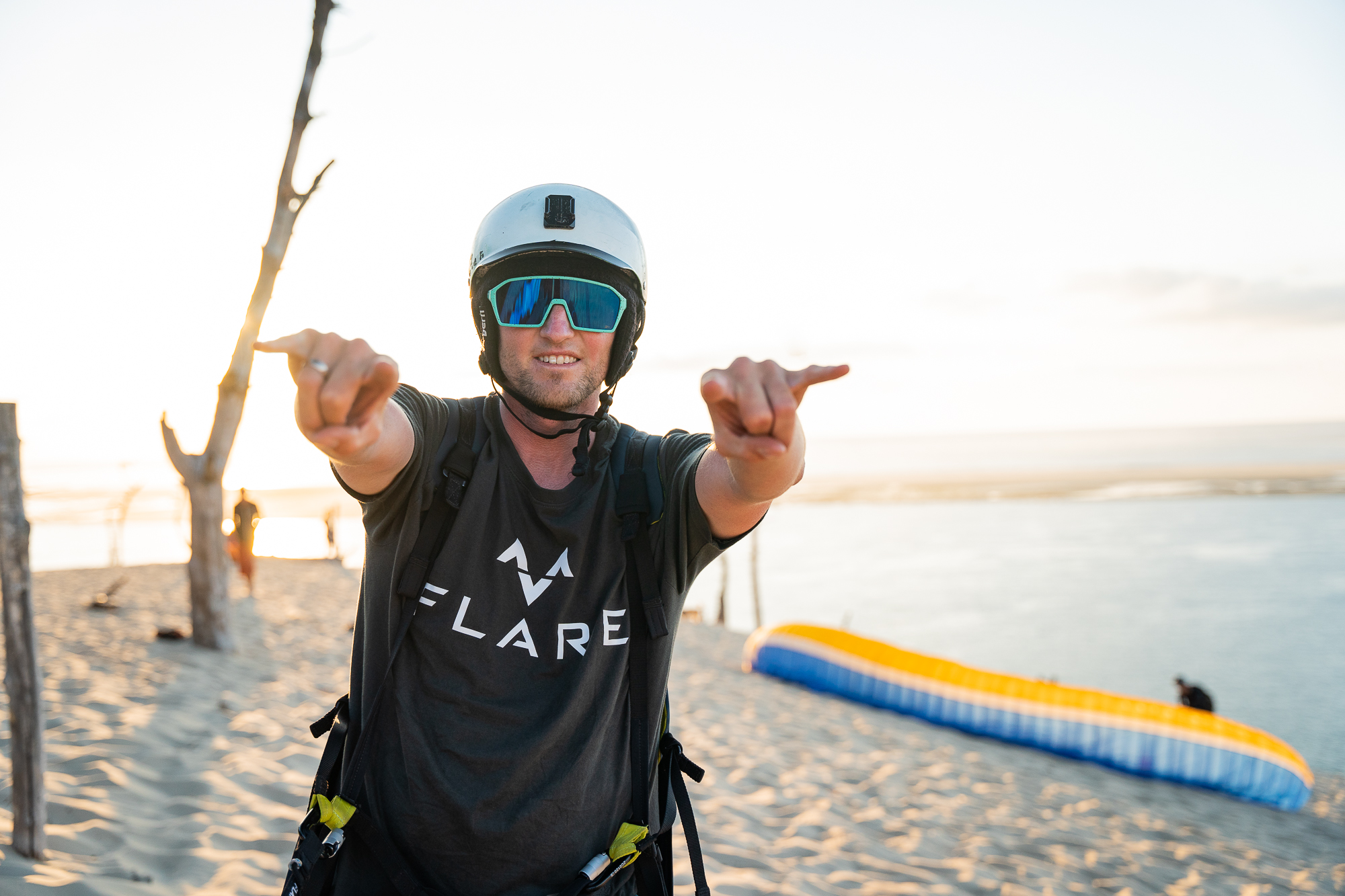 The best of two worlds
We have created the ultimate wing system combining power, fun and safety... From the best of two worlds: Kiteboarding and Paragliding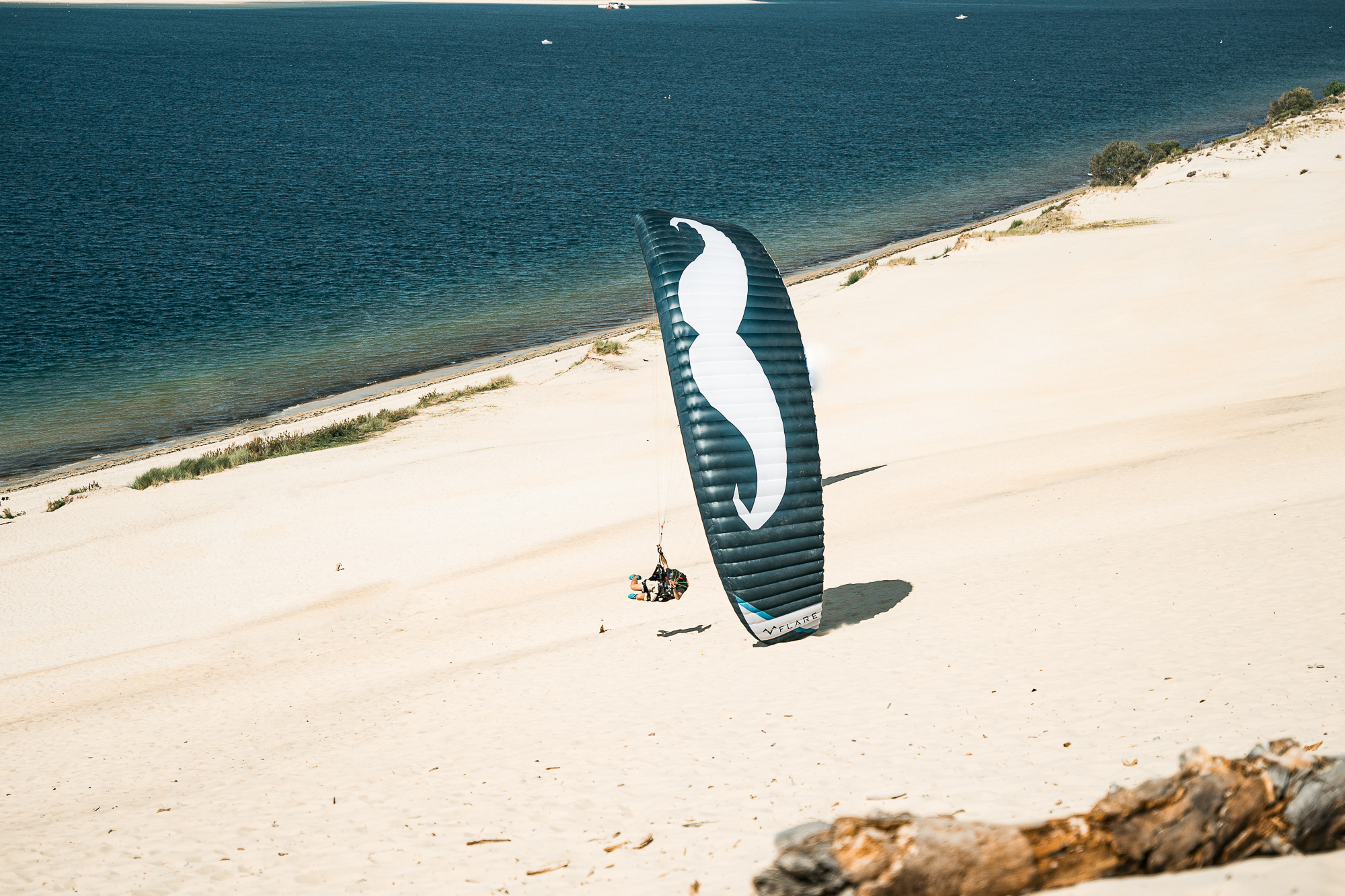 Has thrown everything out of the window
Today, I took everything I've learned in 42 years of flying ram-air wings, and threw it out the window...
About us
We had a dream, that there is more to flying than left & right, to start a revolution in the world of flying and add the first real 3rd dimension to your movements in the air while flying.
- Our Brandstory and what we believe in -
The basic instinct of a human being is the search for freedom and to go beyond the existing.
We believe that if yesterday was the best day of your life... today can be even better! If you think you had already felt freedom yesterday – wait until you experience the third dimension of today.
We decided to start a revolution, combining the deposed and stability of a kite with the glide, performance and safety of a paraglider.
Some would call it a game changer. We welcome you to the future of flying.
#Beyond_Gravity
---
We decided to start a revolution and created a super stable wing where you can control your angle of attack.
It's not just another paraglider, it's a kite made for flying. It doesn't fly like a paraglider. It flies like a kite.
It's the first wing in 40 years of paragliding history that truly allows you to control your lift.
The combination of the FLARE system and the reflex profile gives you the following options. Here's what it gives you – superpower what else?! ;-)