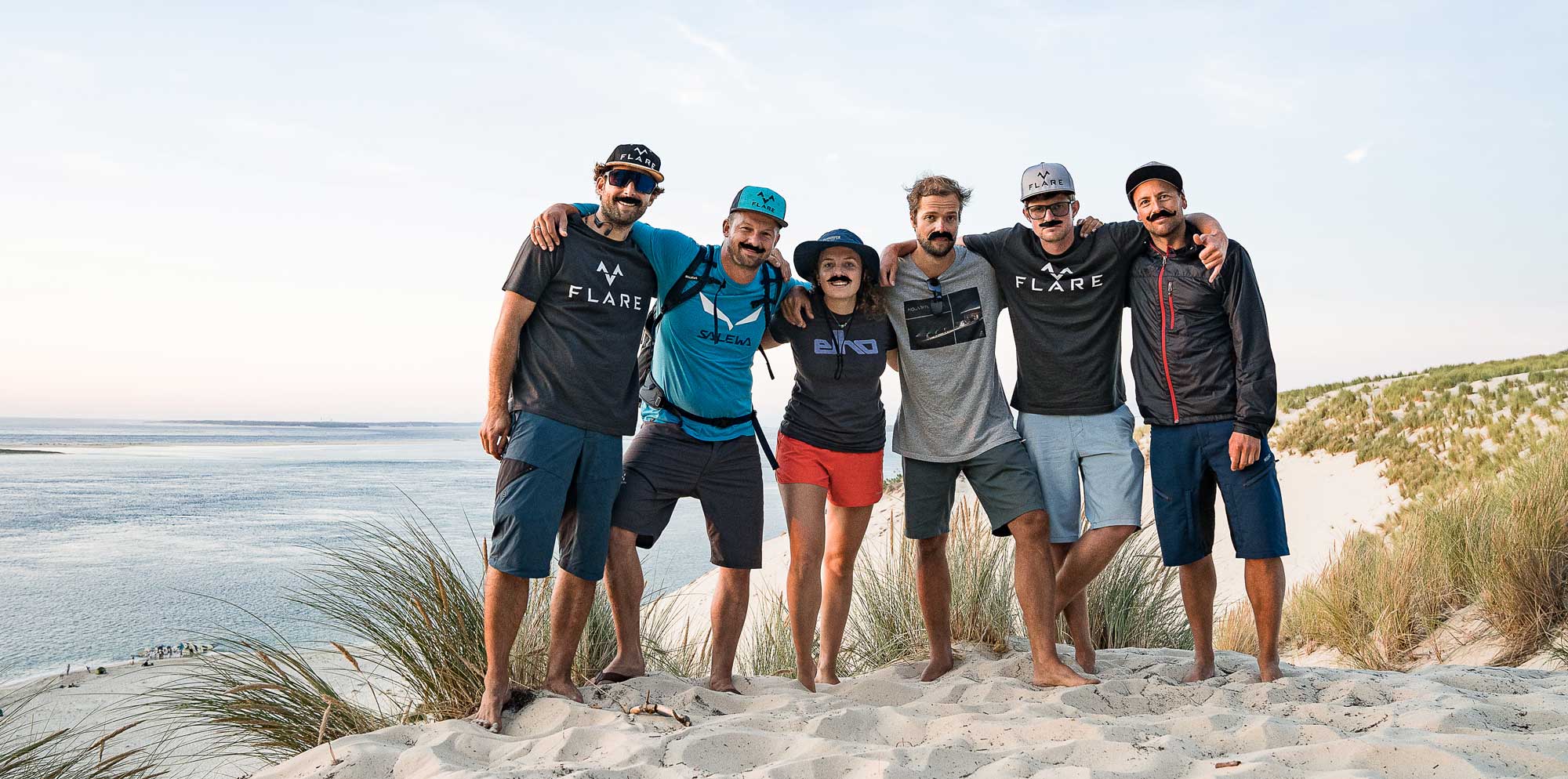 About Us

---
We had a dream, that there is more to flying than left & right, to start a revolution in the world of flying and add the first real 3rd dimension to your movements in the air while flying.
- Our Brandstory who we are and what we believe in -
The basic instinct of a human being is the search for freedom and to go beyond the existing.
We believe that if yesterday was the best day of your life... today can be even better! If you think you had already felt freedom yesterday – wait until you experience the third dimension of today.
We decided to start a revolution, combining the depower and stability of a kite with the glide, performance and safety of a paraglider.
Some would call it a game changer. We welcome you to the future of flying.
Let's flare and move
#Beyond_Gravity
FLYSURFER x FLARE x skywalk
20 years of development-knowledge at skywalk Paragliders and FLYSURFER Kiteboarding have led us to something the world has not seen yet. It's new, it's innovative, it's a dream come true.
We have created the ultimate wing system combining power, fun, and safety from the best of two worlds: kiteboarding and paragliding.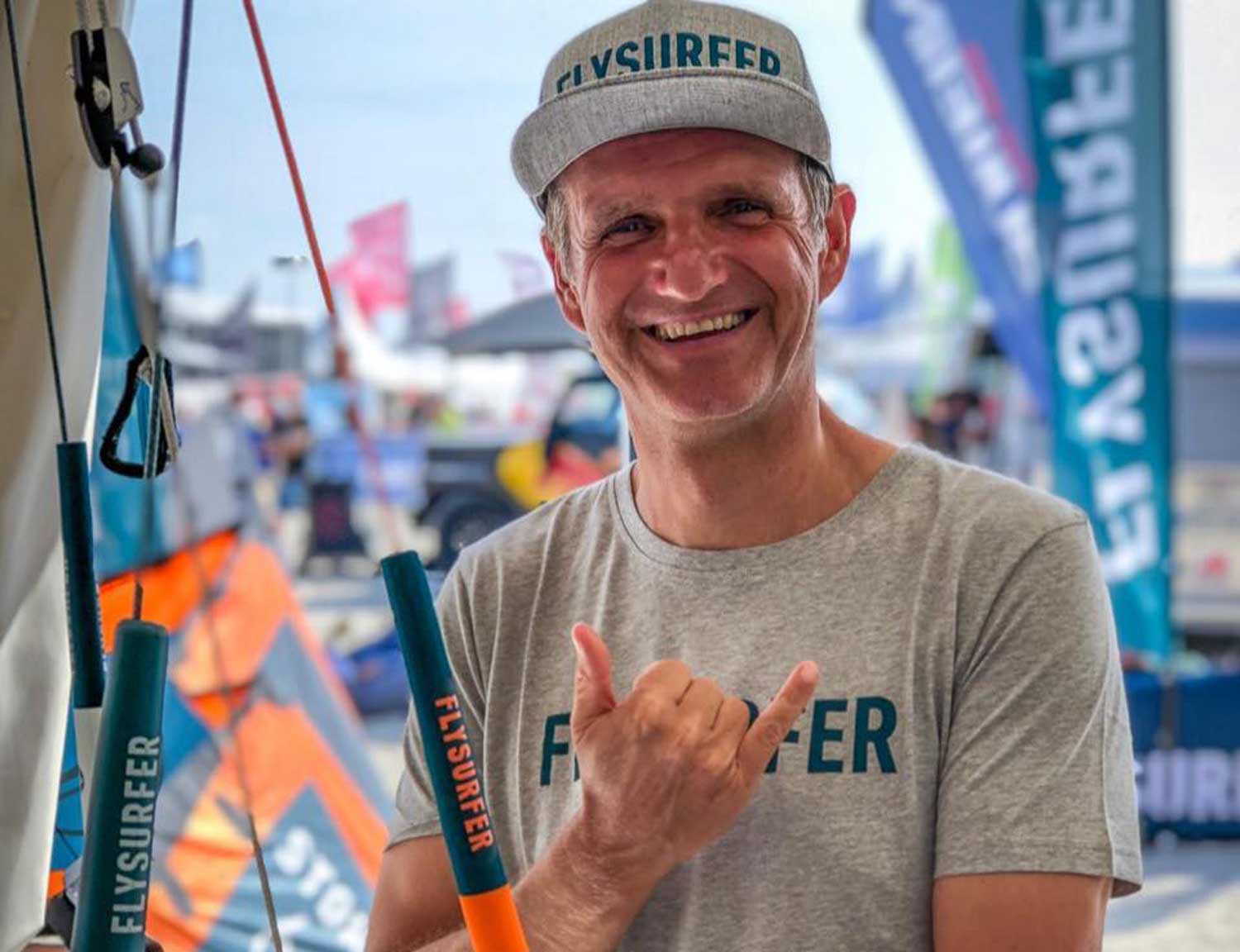 Armin Harich
Founder FLYSURFER, Research & Development, Partner Skywalk GmbH & Co. KG
Armin Harich, probably the best-known name in FLYSURFER history, studied physicist, paraglider and canoeist, was the first to recognize the potential of foil kites. Driven by his ideas and the pursuit of adding value for customers, he never stopped believing in the concept of foil kites. The product lines PSYCHO, SPEED, VIRON, SONIC and many other creations come from his pen.
No real surprise he didn't stop here creating the idea for the perfect match revolutionizing flying as we know it. So the idea of combining a kite with a paraglider arose in him for a very long time ago. One of his favorite words we have deeply in our DNA were: "For me it will be a dream come true if this idea (The MOUSTACHE - formerly known as "Skycarver") will be shown to the world."
Benni Bölli
Head of R&D FLARE, Head of R&D FLYSURFER Kitboarding
Growing up always having something that flies in his hands, Benni might have developed a superpower which is understanding how air moves and redesigning objects to make them fly. We actually believe that he can see air, but he has never told us if that's true.
When he took over the idea from Armin, he was so convinced that he continued to work on his product to bring it to perfection, even while he was on vacation.
Since we leave nothing to chance, Benni was also convinced that we need the best pilots in the world on board for the enormous vision he was pursuing. Fortunately, Jean-Baptiste Chandelier joined the Skywalk family in 2020 and when Benni Bölli came into contact with professional speedflyer Beni Kälin in 2018, it quickly became clear that this combination would change the paragliding and kite world.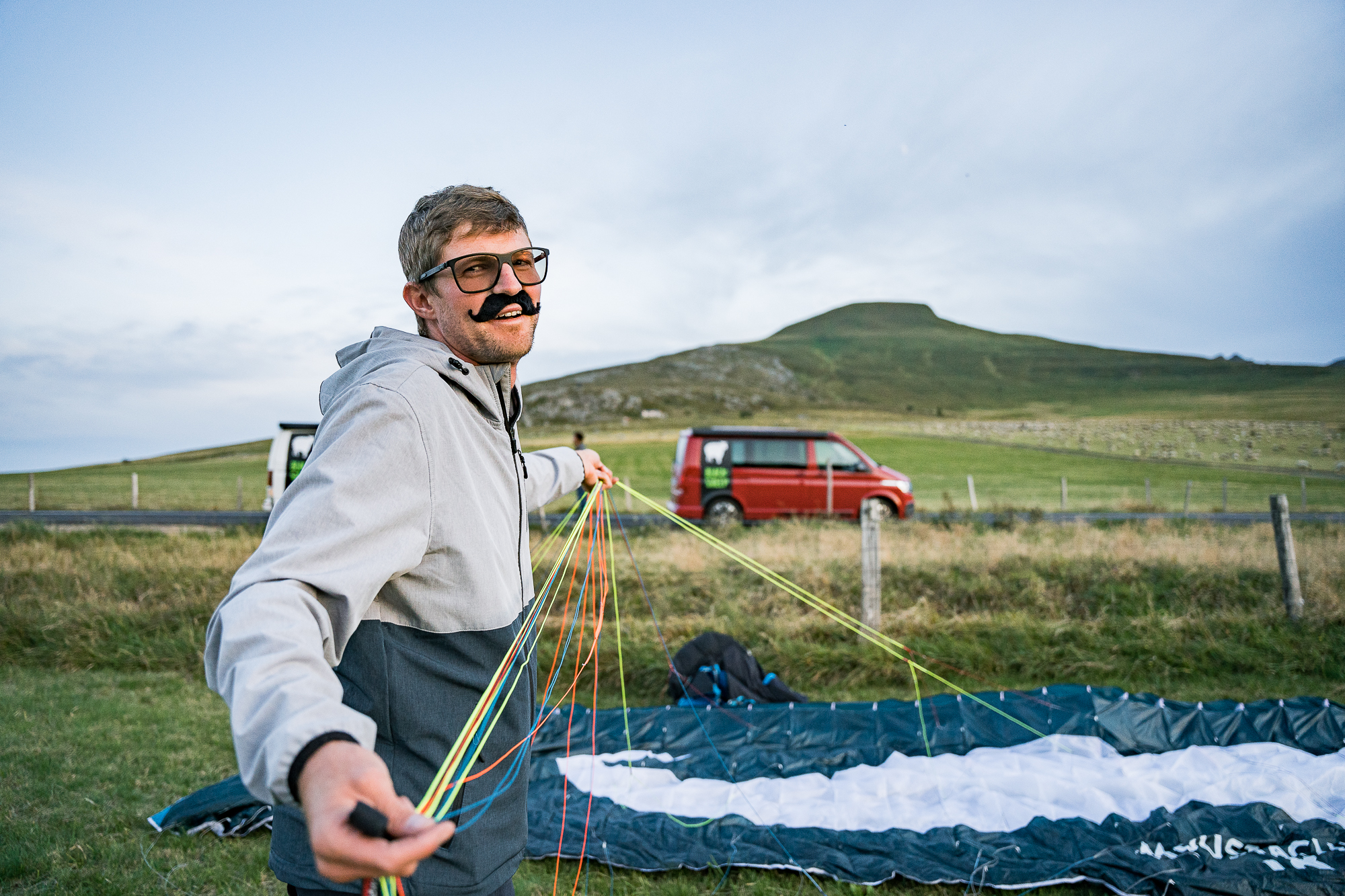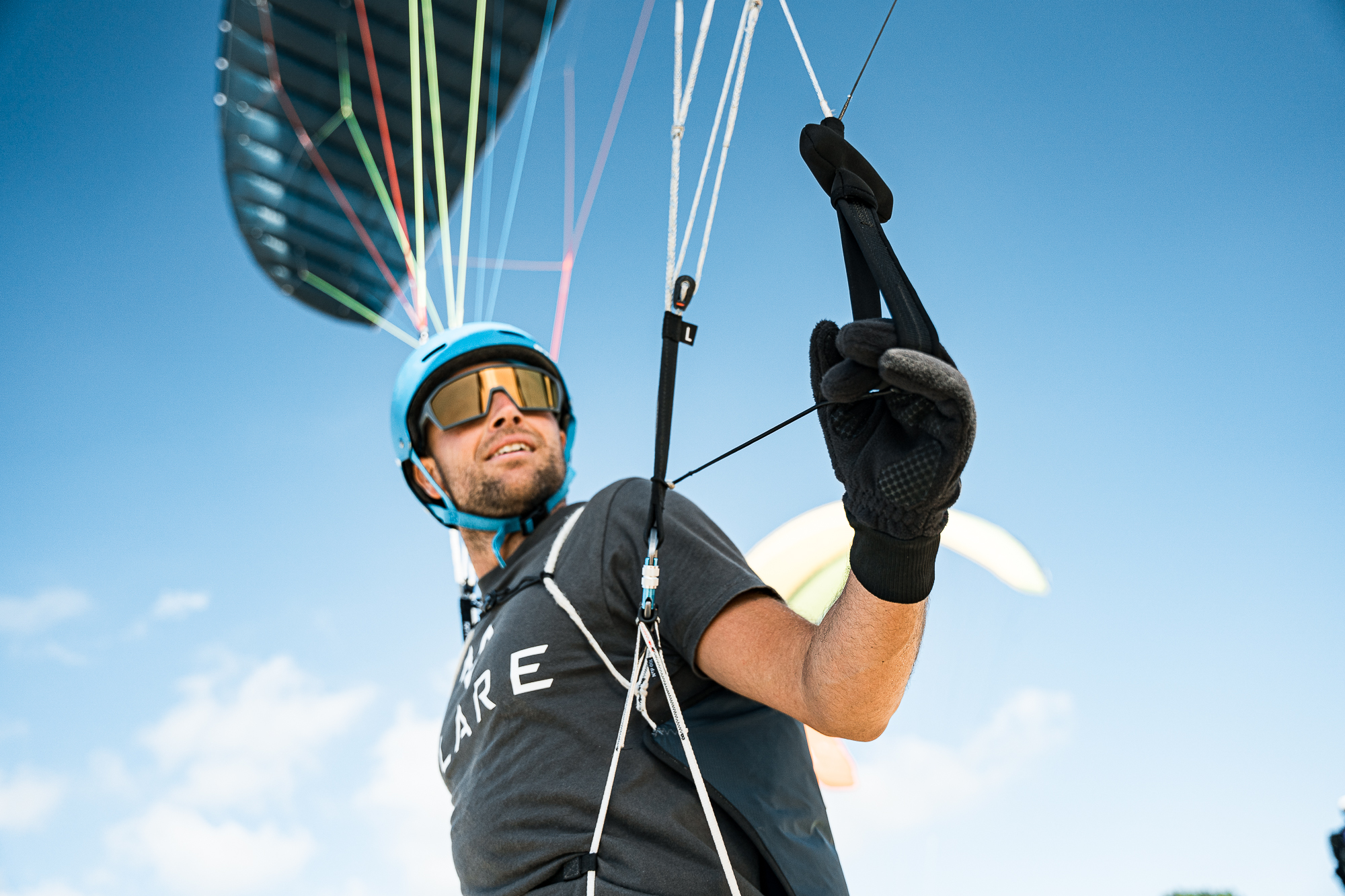 Beni Kälin
Owner of Speedflyingschool.com & Speedflying Legend
Beni learnt to fly from his dad when he was 18 and also started skydiving at the same time. Since age 20 Beni is working fulltime in the paragliding industry, first as an assistant instructor and then 10 years running the Chill Out school. Beni was one of the first to start speedflying in Switzerland and has discovered many of the today popular places.
Beni has also done many long XC flights across the big mountains and glaciers of the alps. He has flewn over at least half of all 4000+ meter summits of the alps and landed on some of them, including twice the Mont Blanc. He is a very relaxed instructor and likes to pass on his knowledge.
Since 2018 Beni is also part of the FLARE Development Team and is an important part of our family.